Pittsfield Historical Society
Stein Park

---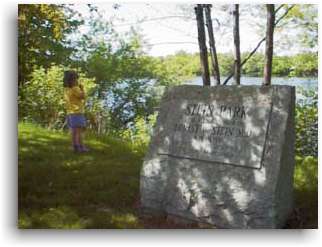 Formerly called both "Linear" and "Mill Pond" Park, this attractive two-acre park situated across from Hathorn Park between Park Street (now Somereset Ave) and Mill Pond was named for Dr. Ernest W. Stein, M.D., a long-time prominent physician in town. The park was created when several dilapidated buildings were removed during the urban renewal effort of the early 1970's. The park features attractive trees, walkways, and benches, with flowers planted, watered and weeded by the Pittsfield Garden Club. It provides a picturesque and tranquil view of Mill Pond from Park Street, a major thoroughfare adjacent to Main Street.
Click on photo of stone to enlarge.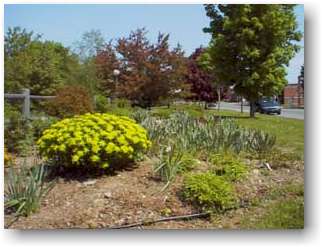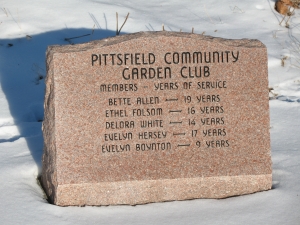 ---
Original Version: 29-Dec-05.