Pittsfield Historical Society's
Historical Maps Page
This page is dedicated to our collection of scans of Historical Maps.
Click on maps to enlarge.
Also see the collection of Wide and Aerial Views of Pittsfield.

---
An excellent map of Somerset County in 1860 can be found at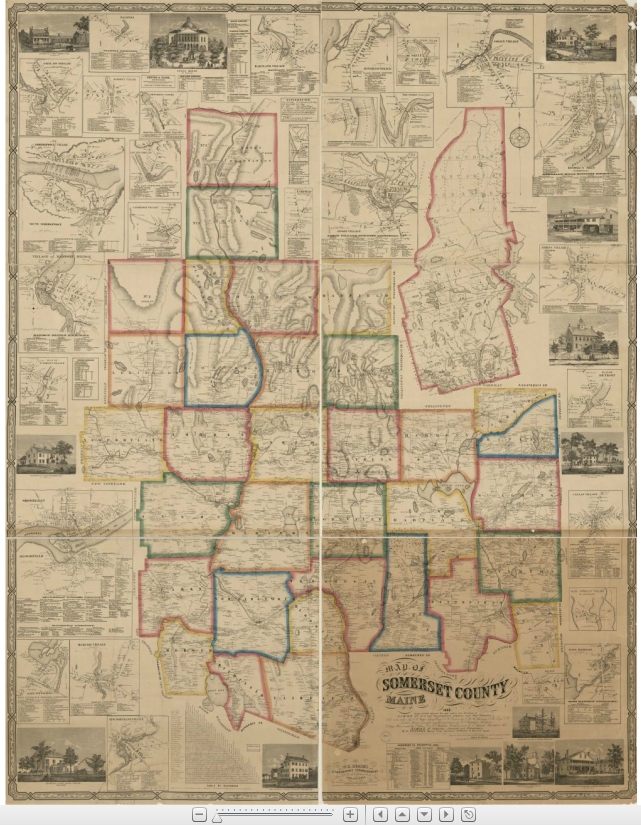 www.mainegenealogy.net/graphics/Somerset_County_1860.html. Although it is a map of the entire county, it is zoomable down to the level of who lived on which roads.
---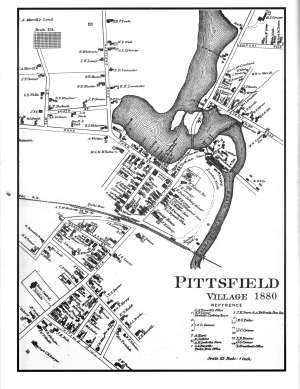 Map of Pittsfield Village in 1880. This map appeared on the back cover of the 2006 PHS Calendar.
---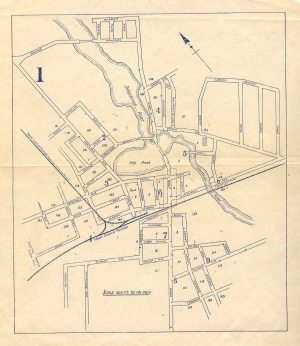 A 1926 map of Pittsfield. Dots strategically located on the streets are the locations of fire alarm boxes. This map is from the booklet Pittsfield Maine Directory 1926 by D.C. Rollins publishing, where it was bound into the booklet.
---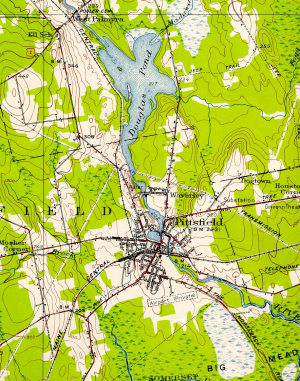 A 1955 USGS topo map of Pittsfield.
---
---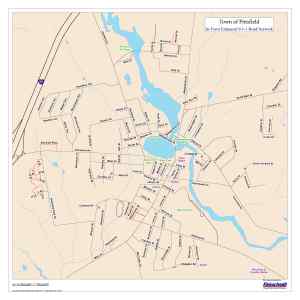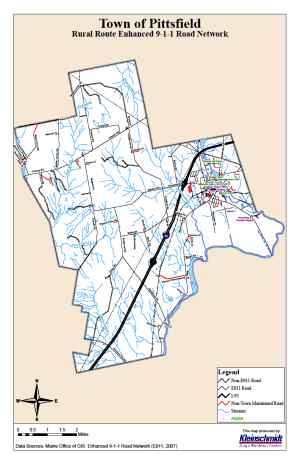 From the Town of Pittsfield website: 2009 street maps of the in- town area (left) and whole- town area (right).
These maps are also available as the original pdf files:
Whole Town Map
In Town Map.
Both maps reflect the post-E911 renaming of town streets that occurred in 2007.