Pittsfield Historical Society's

Glass slides 

advertising

H. L. Cornforth's

Clothing Store
Harry L. Cornforth was born 14 Jan 1881, and died 7 Feb 1968. In 1898, He won the the first Manson Prize for Orations, speaking on "Annexation of Hawaii." In the 1880's there was another clothing store operated by A. H. Cornforth. It was located approximately where the Sebasticook Valley Homecare is now situated (slightly uphill from the traffic lights at Hunnewell Ave) in the brick Connor Block that was destroyed by fire in 1911.
During the 1920's and 1930's, H. L. Cornforth's Clothing Store advertised via glass slides provided by clothing manufacturers and shown at the Bijou Theatre, where they were projected onto the screen perhaps before the movie or during intermission, while the movie reels were re-wound. Below are scans of those slides. Some of them are B&W while later ones are in color. Notice that a few have a misspelling of "Cornforth" as "Comforth". The earliest slides contained instructions to display them during various particular months of 1923. They were manufactured by the following glass slide companies:
Wheeler, Sheridan Corporation, Operating American Photo Slide Co., Los Angeles (B&W slides)
National Slide Corp, 242 W. Lafayette Blvd, Detroit, Michigan (B&W slides – the oldest looking ones)
National Studios, Inc., 226-232 West 56th St, N Y City (colored slides)
Manhatten Slide & Film Co. Inc., 34 West 46th St., New York (colored slides)
Standard Slide Corp., 209 West 48th St., New York (colored slides)
Excelsior Illustrating Co, 219 Sixth Ave., N.Y. City (colored slides)
Columbia Slide Company, Leews Bldg., Chicago, Ill (colored slides)
Norton Slide Co., 627 First Ave. North, Minneapolis, Minn (colored slides)
The film positives were colorized (painted with transparent colors) and set, along with the current Cornforth logo, between two thin pieces of glass. The edges of the glass were then sealed with tape, thus completing the slide. These would be provided by the clothing manufacturer to retail outlets they supplied to be shown in local movie houses. Today a few of the glass slides are cracked, but only one badly. We hope by digitizing them, their spirit can be preserved indefinitely.
By the time they were being used by Harry Cornforth to promote his store, glass slides were well on their way out of fashion. Back in the 1890's many towns had "Magic Lantern" theatres that showed slides the way movies are shown today. In the late Victorian era people flocked to "Magic Lantern" theaters to view stories told a slide at a time. The magic-lantern — the first projector — was invented in the 1650's, and soon became a showman's instrument.
By the end of the 1600's, wandering lanternists were putting on small-scale shows in inns and castles, using a lantern lit with a feeble candle. Often these shows featured goblins and devils — hence the name the "magic lantern." By it's heyday at the end of the nineteenth century, magic-lanterns were everywhere — in homes, in churches, in fraternal lodges, in schools, in large-scale halls and theaters, and as a regular part of home and public entertainment. Lanterns came in all sizes and shapes, from toy lanterns for children, to those used in large halls — huge brass-and-mahogany, double-lens machines lit with "limelight."
The limelight was created when oxygen and hydrogen were squirted on a piece of limestone which turned incandescent once the gases were lit, and produced a light as powerful as that in a modern movie projector. The lantern projected hand-colored slides on a full-sized screen.
And now, the slides: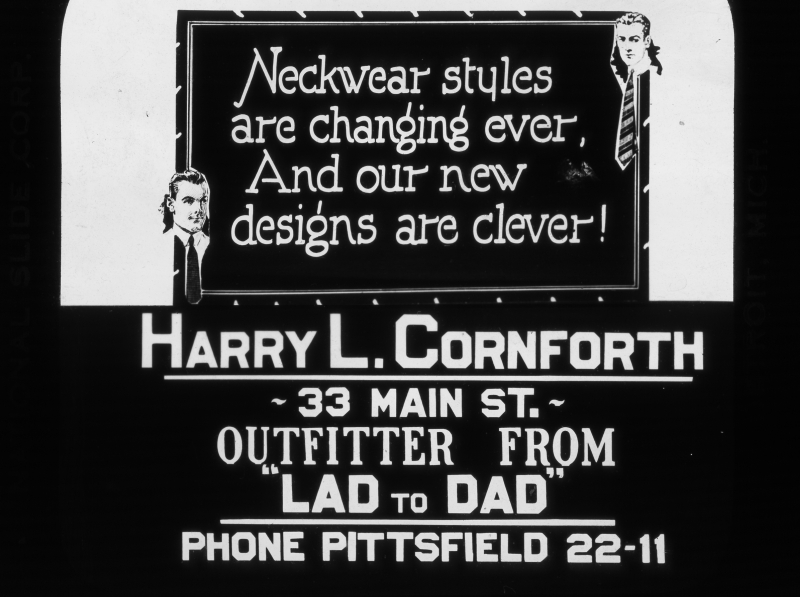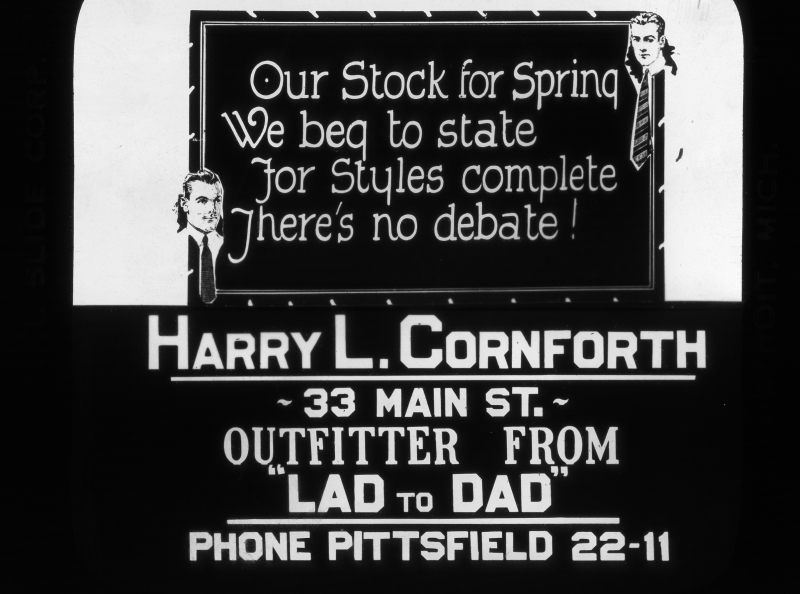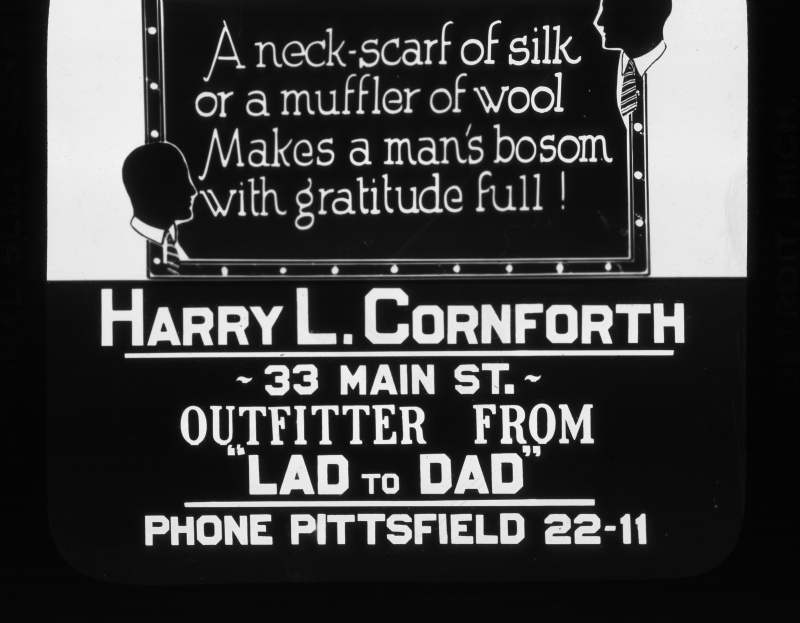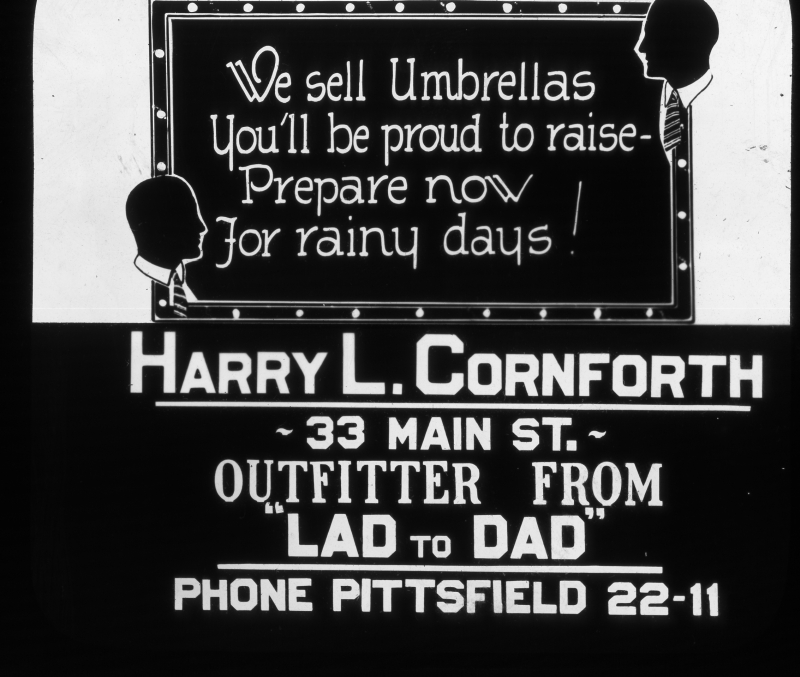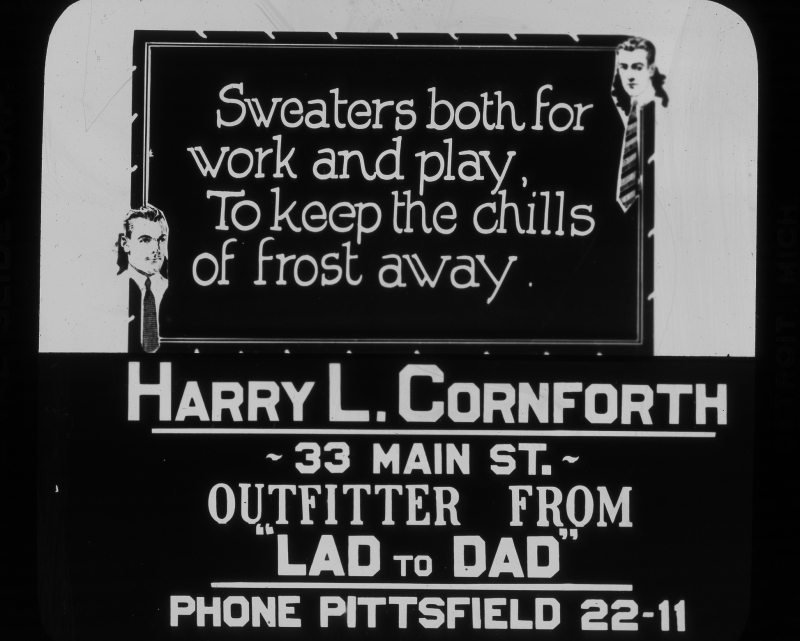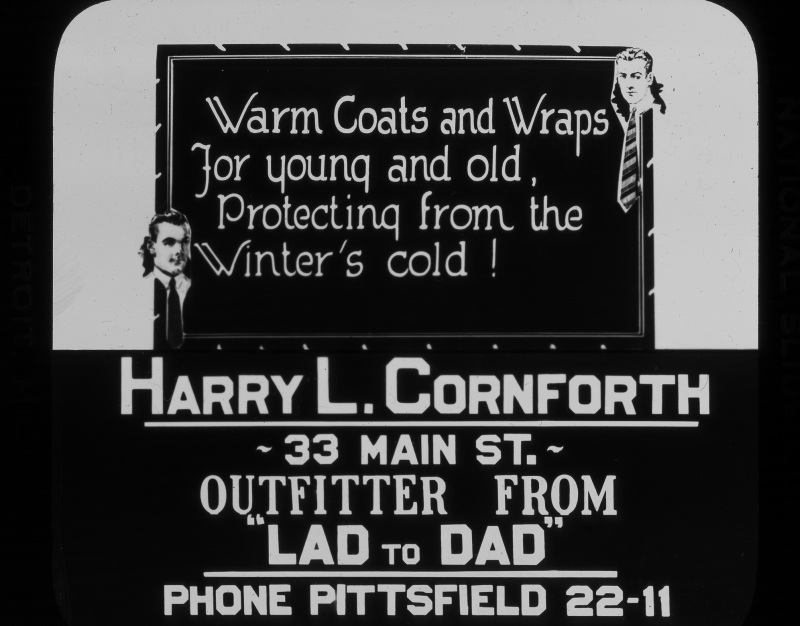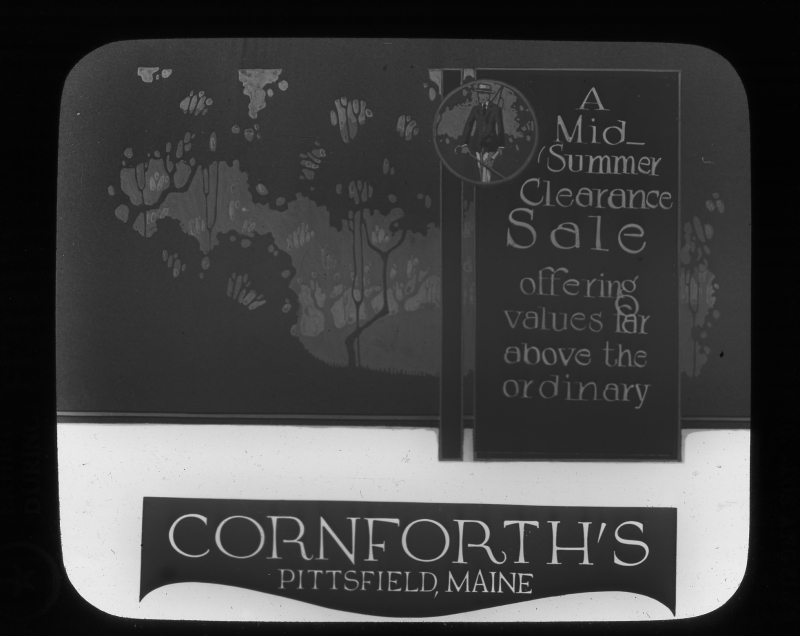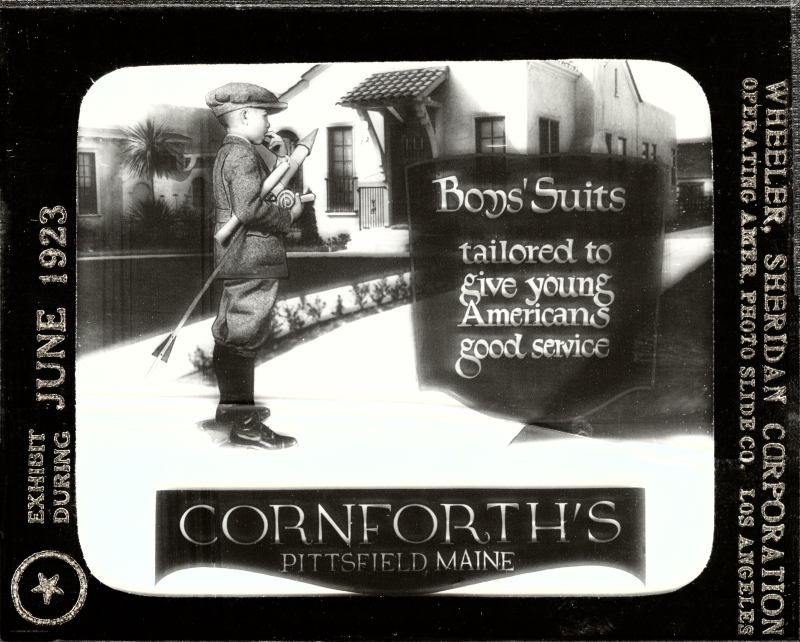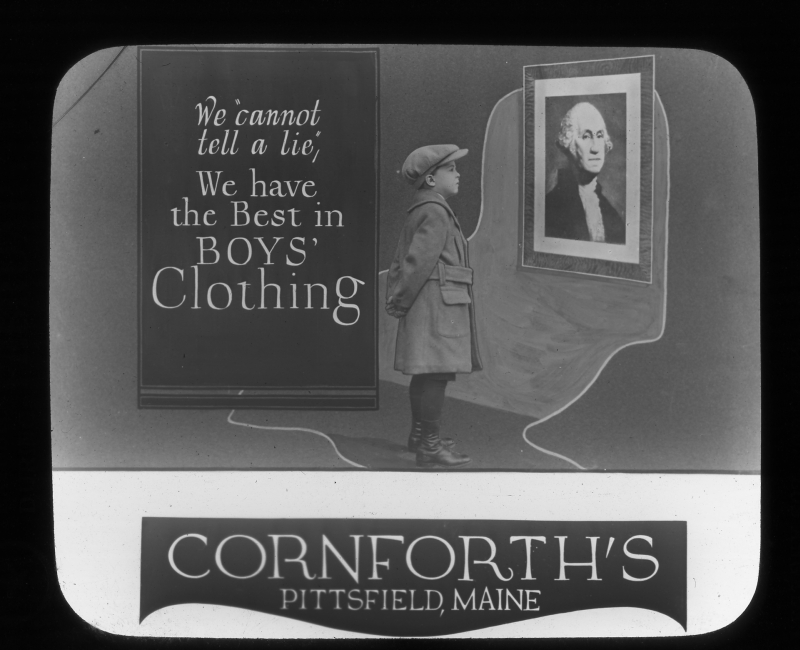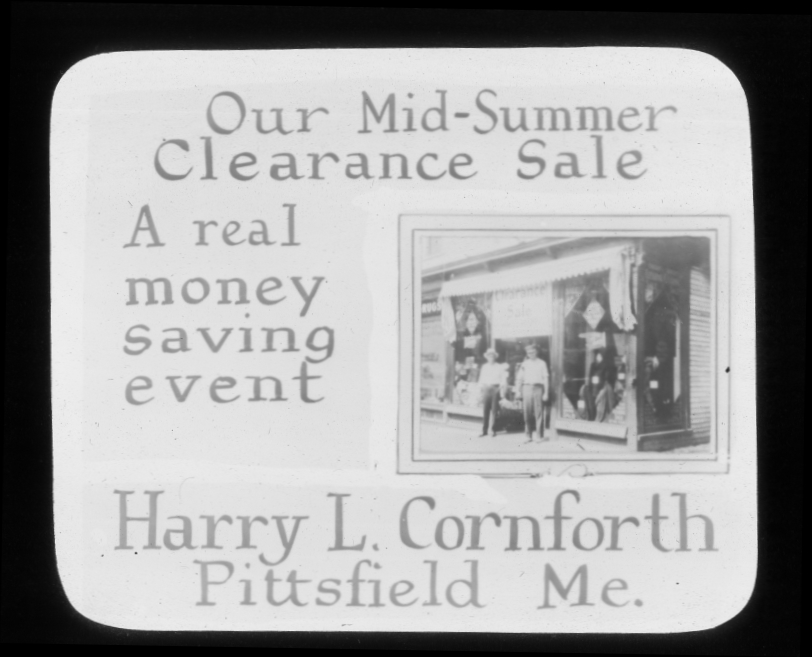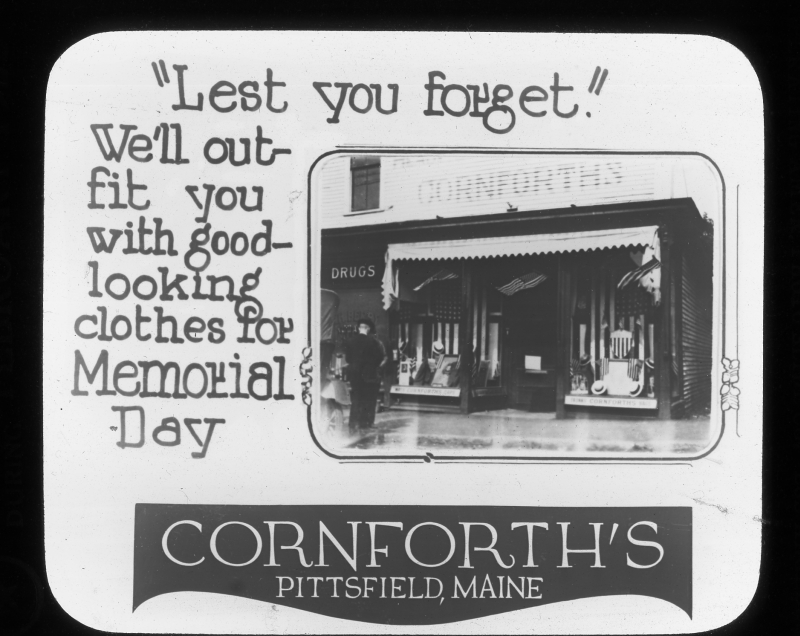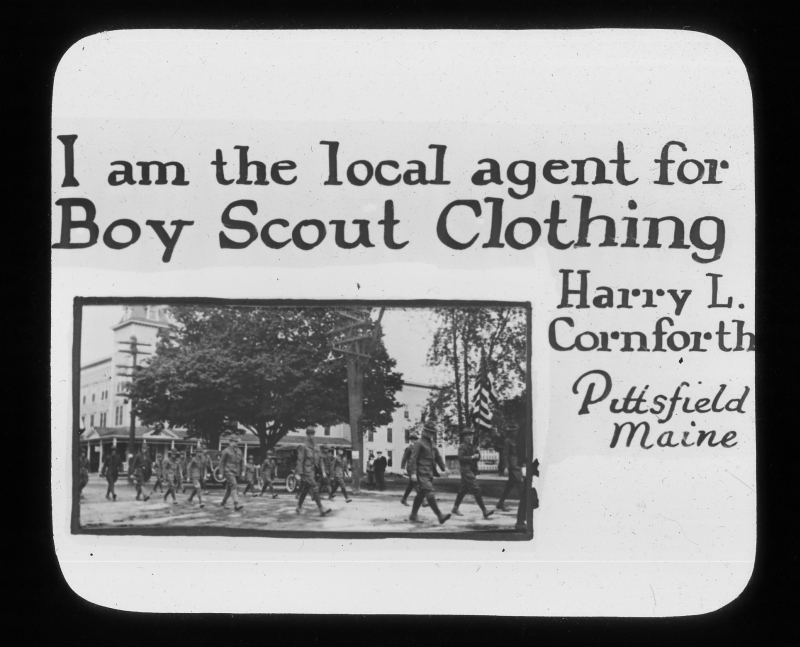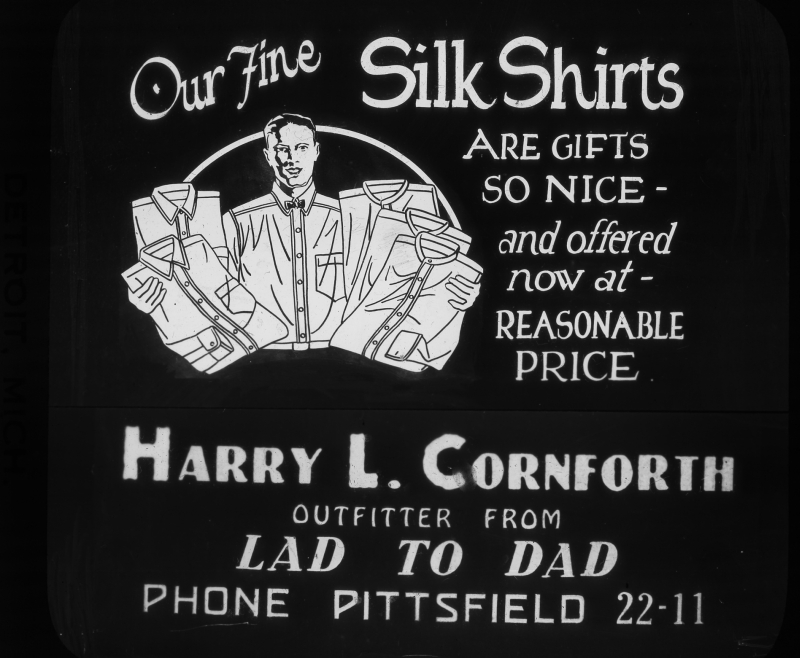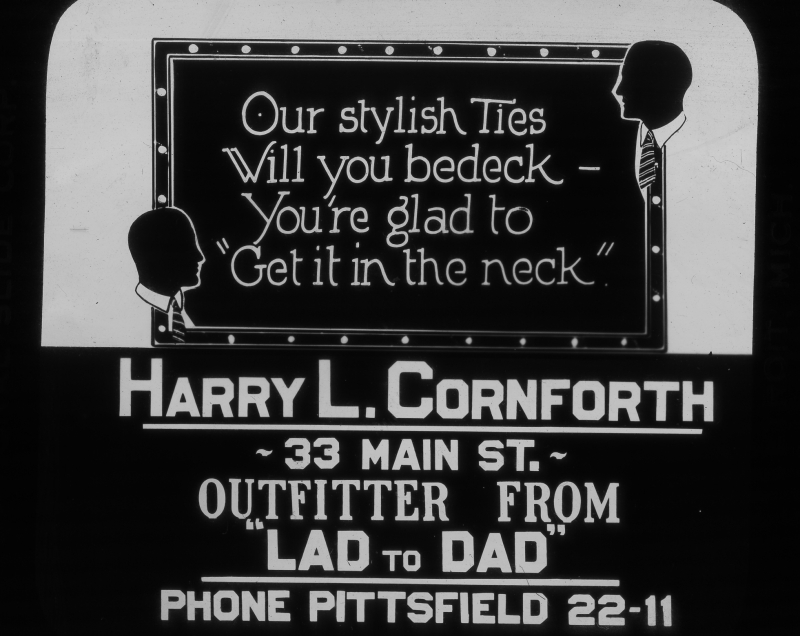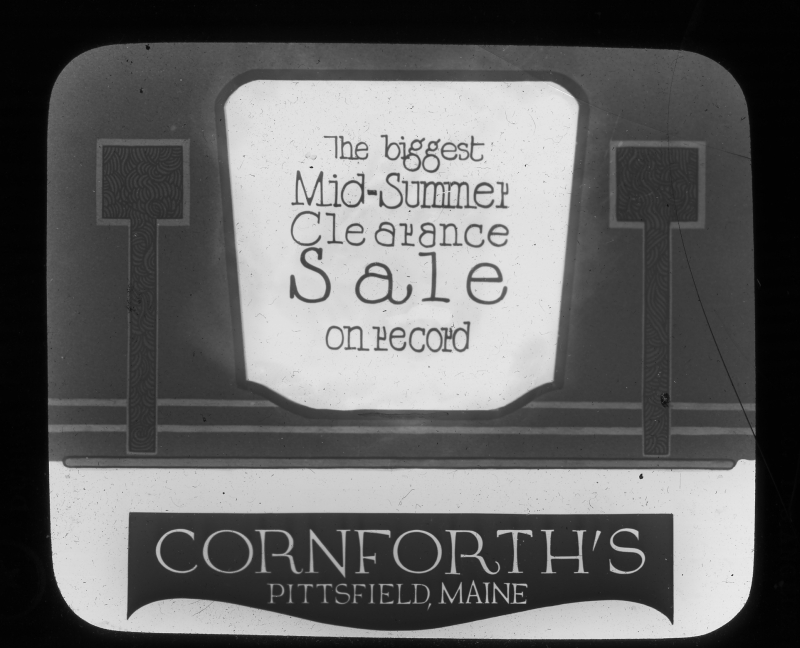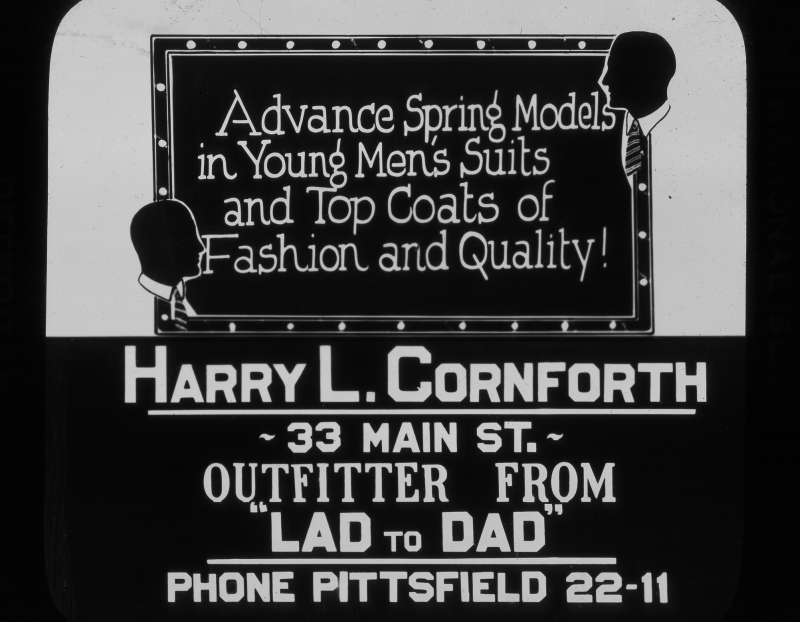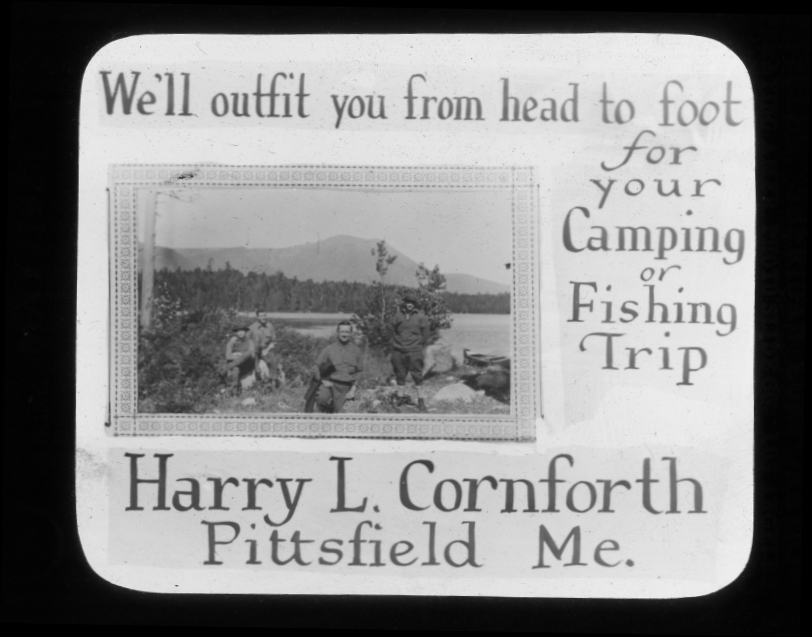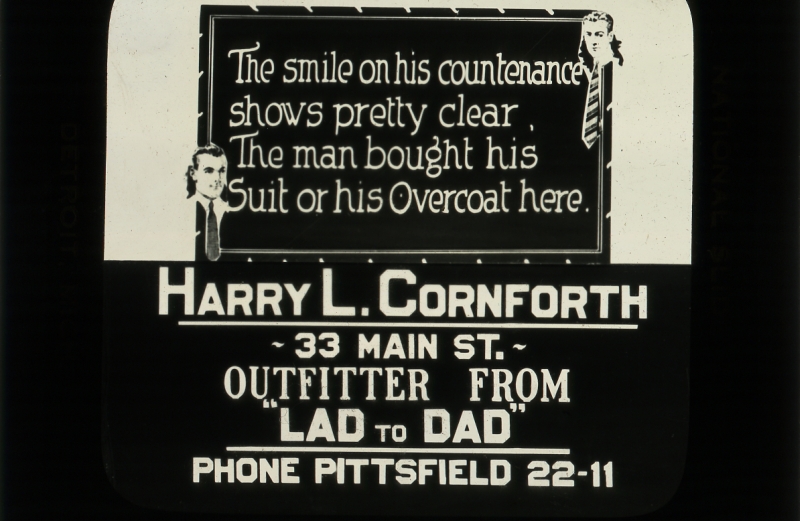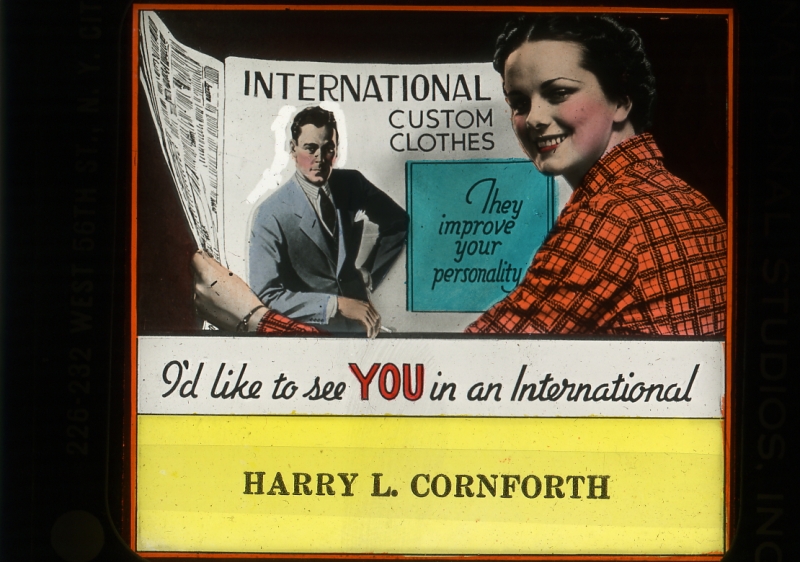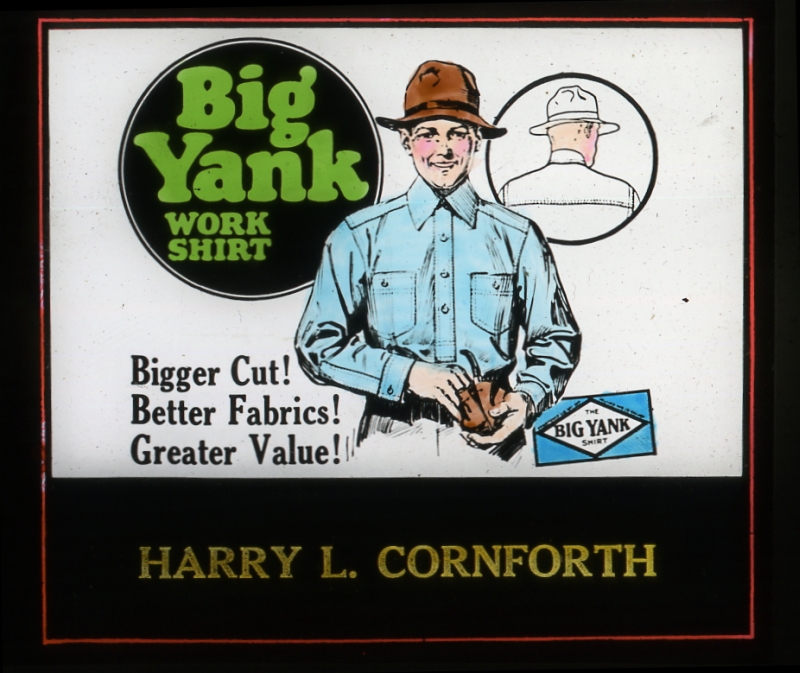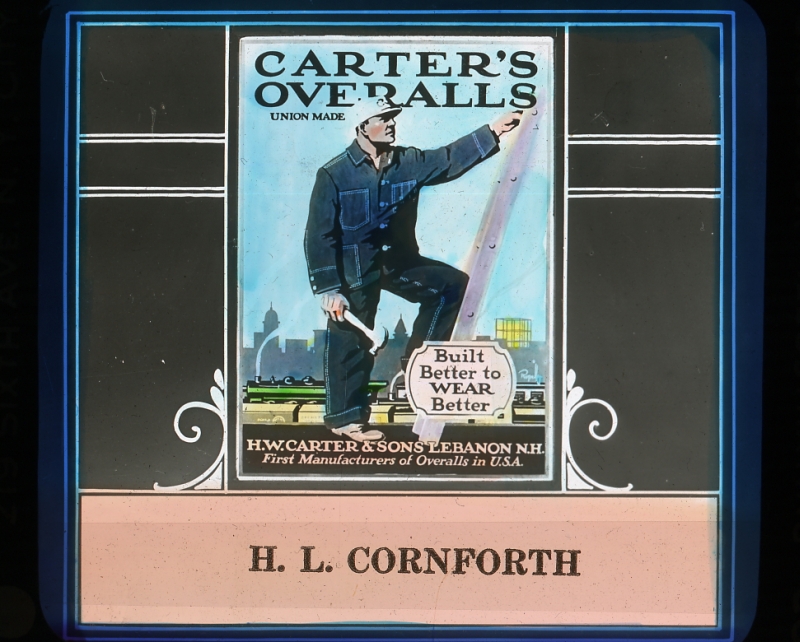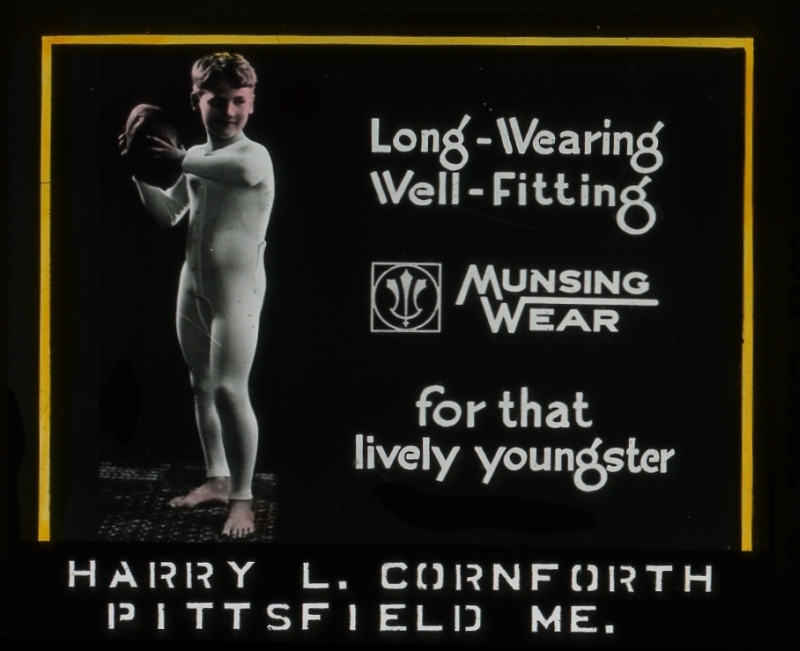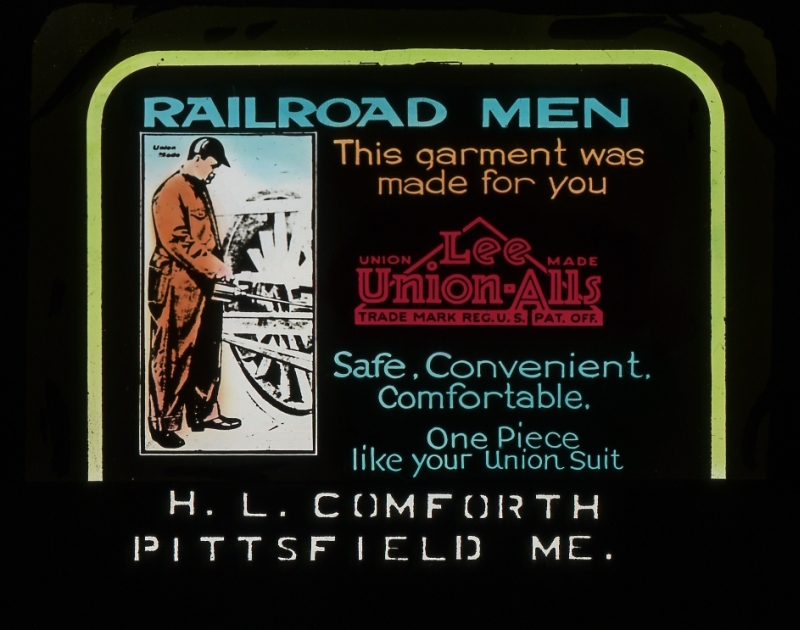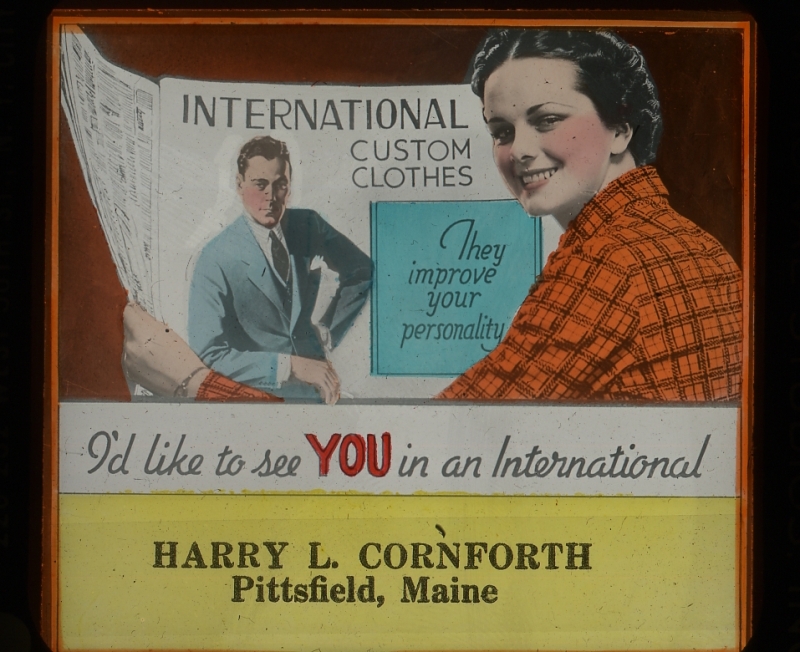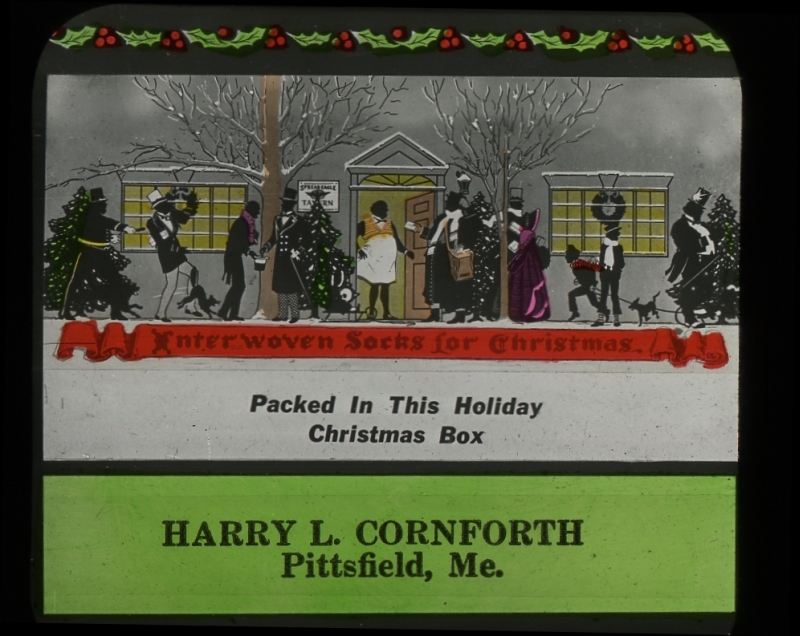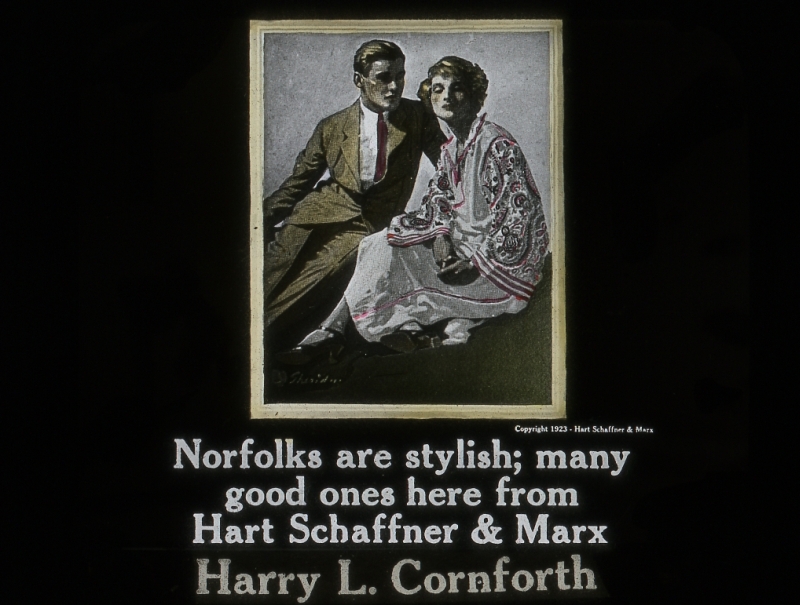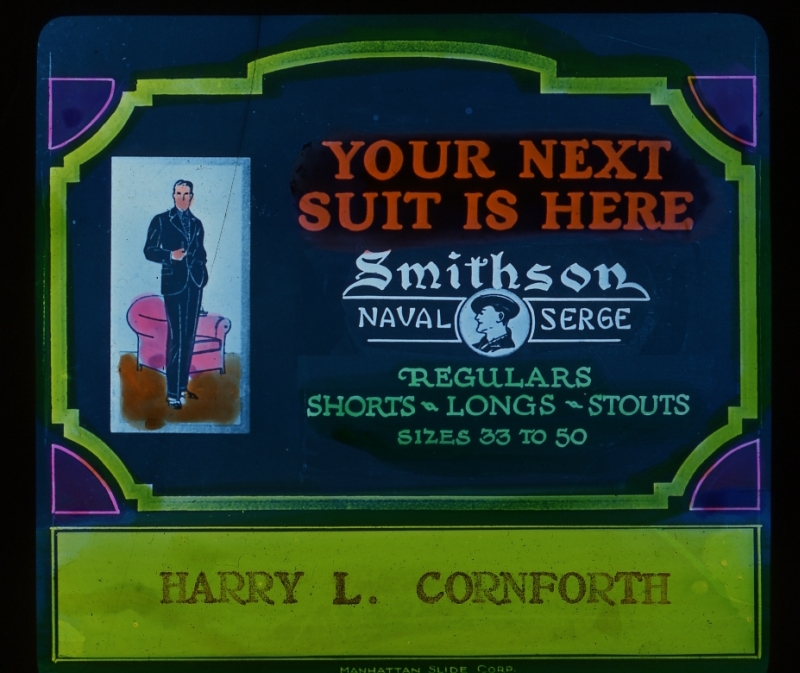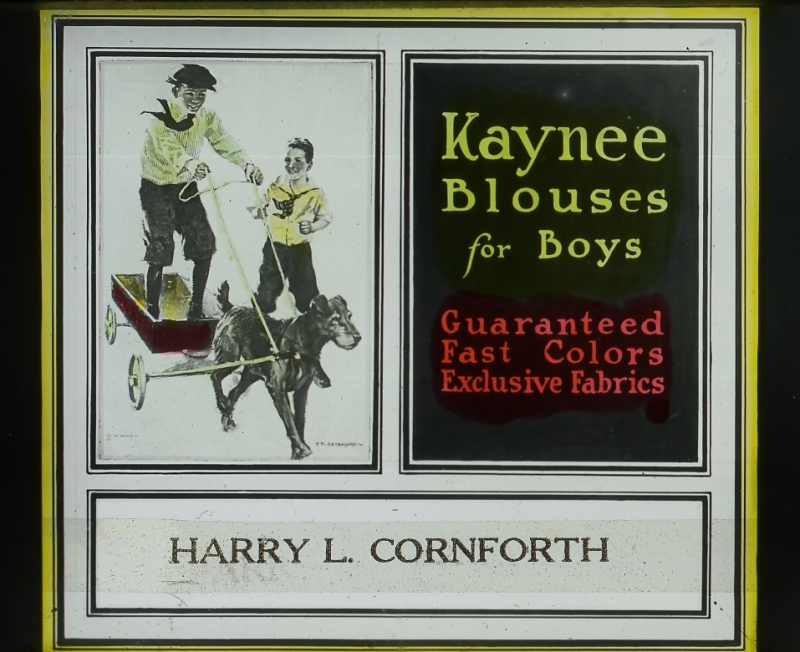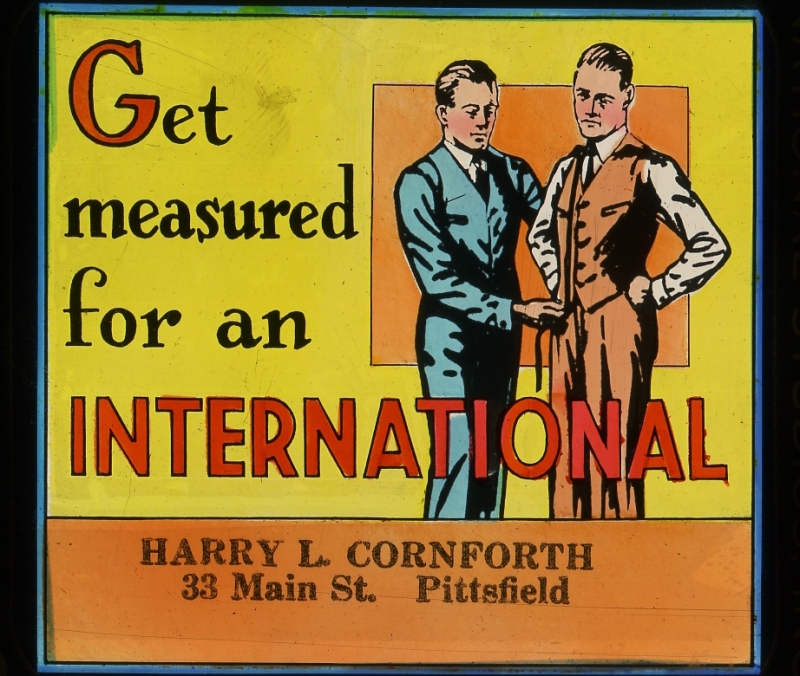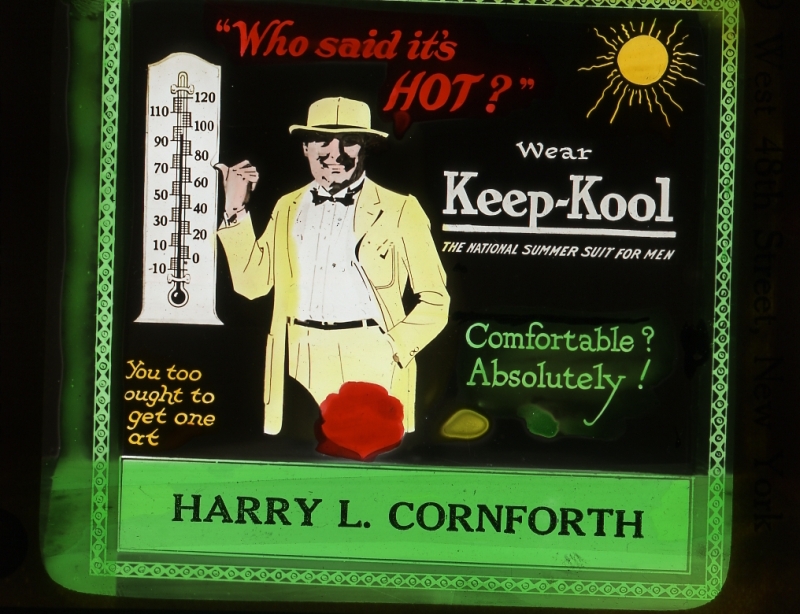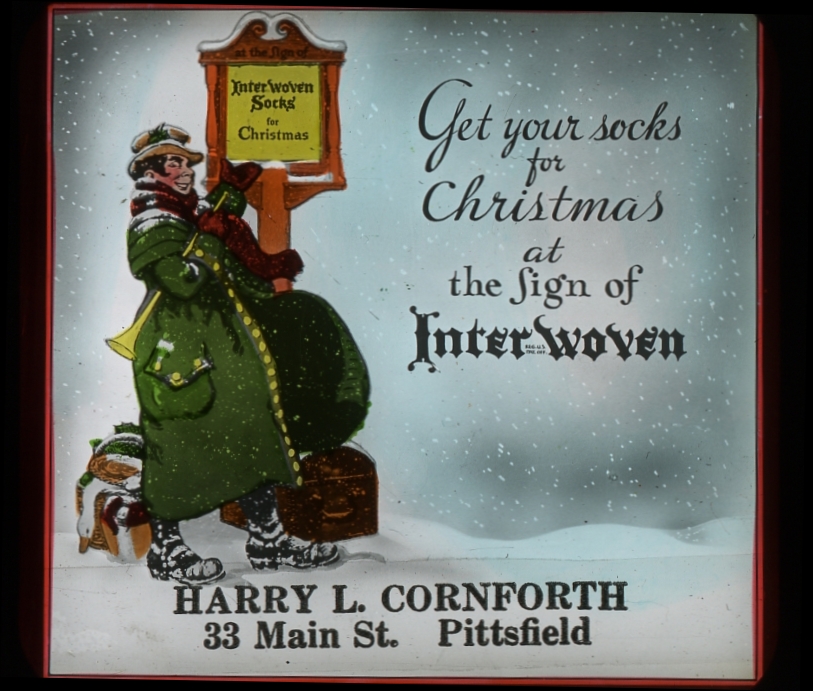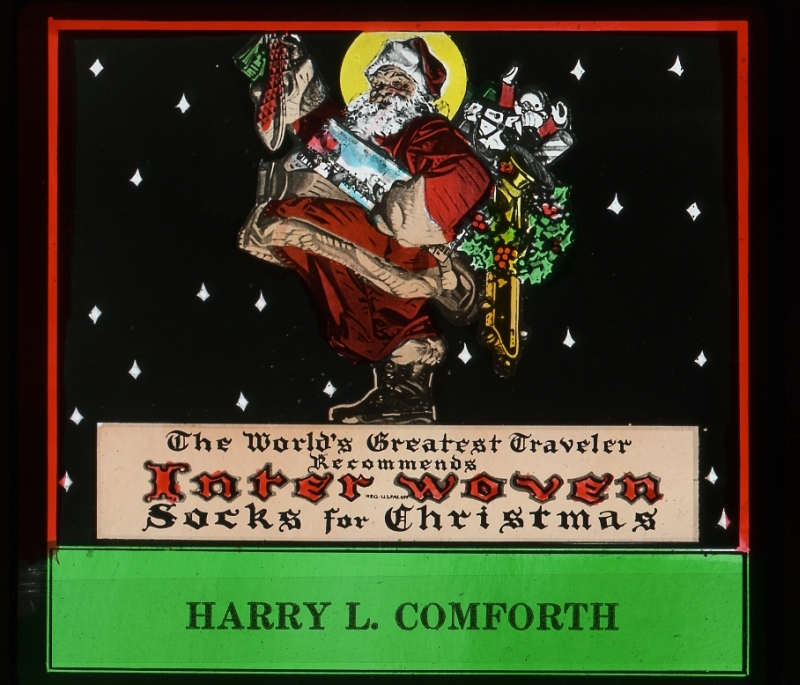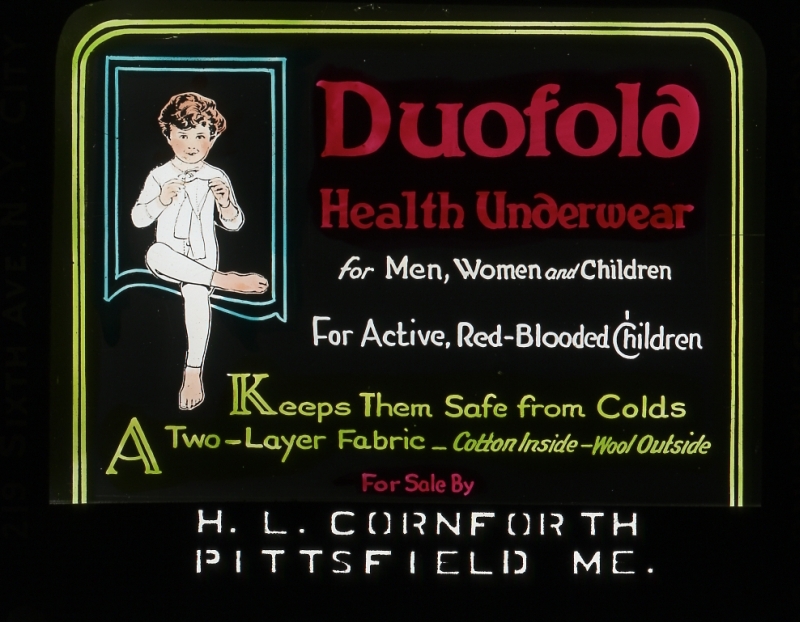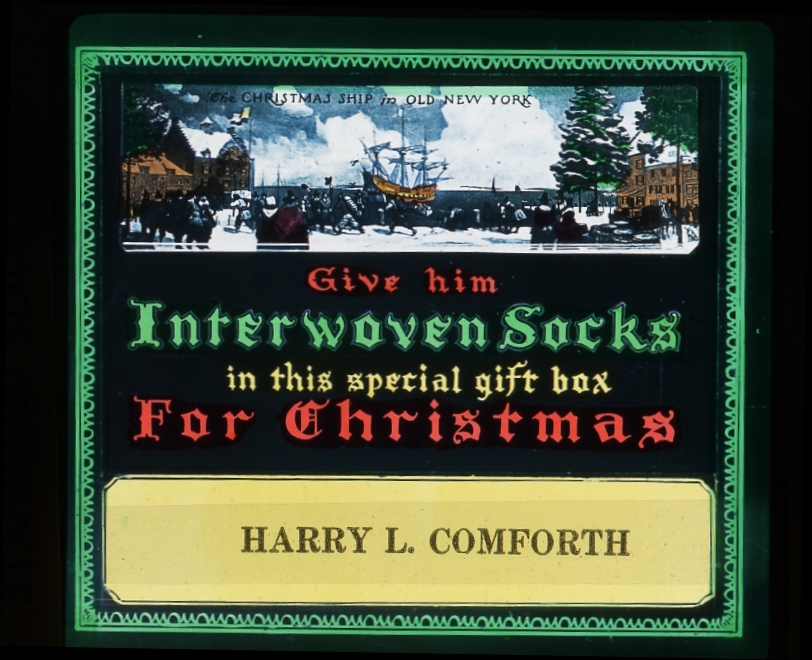 ---
Slides scanned by Tom Roberts in January 2006. Original scans of the slides are quite large and are on the ORIGINAL SCANS DVD available from the Pittsfield Historical Society. B&W slides were scanned at 8-bit greyscale and 300 dpi; color slides were scanned at 24-bit color and 300 dpi. All scans were done on an Epson Perfection 4180 Photo Scanner.