Pittsfield Historical Society's
Colonel Walter G. Morrill

From The Biographical Review published in Boston, MA by the Biographical Review Publishing Company in 1898. This article is contained in Volume XXIX.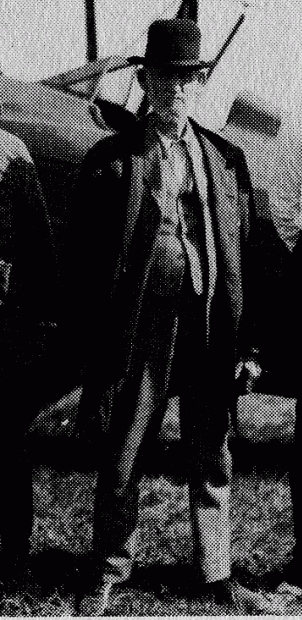 COLONEL WALTER G. MORRILL, of Pittsfield, the proprietor of Union Trotting Park and a prominent business man, was born in Williamsburg, this State, November 13, 1840, son of Aaron H. and Eliza A. (Willard) Morrill. The father, who was a native of Sebec, Me., spent the most of his life in Williamsburg, engaged in farming, and died there in 1883. He was active in the discharge of his duties as a citizen, and served his fellow-townsmen as Selectman, Collector of Taxes, and in other important offices. His wife, who was born in Brownville, died in 1886. Both were attendants of the Congregational church. Their children were: Helen M., Francis B., Walter G., M. Augusta, John W., Adelaide M., and E. Leslie, all of whom were educated in the public schools. Helen M. has been twice married, successively to Richard Hughes and M. Jones. She now resides in Brownville, where Mr. Jones is engaged in the manufacture of slate. Francis B., who married Rebecca Lord, died in 1859. His widow resides in Maxfield, Me. M. Augusta, who married Ira P. Wing, a machinist, lives at Monson. John W., who follows the occupations of butcher and farmer, first married Nora Lord, of Brownville, and then a Miss Randall. Adelaide M. is the wife of F. E. Brown, of Brownville, who is now a book-keeper in Marlboro, Mass. E. Leslie, who is an engraver, married Alice Getchell, of Sebec, Me.
Having resided with his parents until his twenty-first year, Walter G. Morrill enlisted at Brownville as a private in Company A of the Sixth Maine Regiment, under Colonel Abner Knowles and Captain M. W. Brown. After spending fifteen months with this regiment, which was ordered to Virginia, he joined Company B of the Twentieth Regiment on October 7, 1862, and thereafter served with it until discharged on June 26, 1865. Besides many skirmishes and minor engagements Colonel Morrill was in the battles fought at Ashby's Gap, Drainsville, in front of Yorktown, at Williamsburg, Gaines's Mill, Fair Oaks, Malvern Hill, Antietam, Bull Run (second time), Blackman's Ford, the two at Fredericksburg, at Chancellorsville, Gettysburg, Rappahannock Station, Mine Run, the Wilderness, Kelly's Ford, Spottsylvania, Chickahominy, Petersburg, Yellow Farm, Poplar Grove Church, Hatcher's Run, Boydentown Plank Road, Hatcher's Run (second time), Weldon Road, Gravelly Run, Five Forks, and Appomattox Courthouse. This list is a testimonial upon which any soldier might look with pride, and cannot, probably, be equaled by more than a few veterans of the late war. At the battle of Mine Run, in 1863, the Colonel was shot in the leg; at the battle of the Wilderness, on May 5, 1864, he was shot through the head by a mini-ball; and at Boydentown Plank Road he was shot in the breast.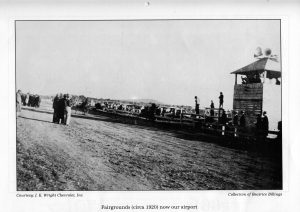 After his discharge Colonel Morrill bought a farm near Hampden. He had run it for a year, when he sold out. Then he opened a variety store in Brownville, which he conducted for another year. He then started the Highland Slate Quarry in Brownville, and sold out again at the end of a year, this being in 1868. From 1868 to 1876 he was engaged in speculating, and from 1876 to 1885 he was the landlord of the Exchange Hotel at Dexter, Me. Having sold out the hotel, he came in 1885 to Pittsfield, and bought the livery business [at the Lancy House] which he manages. Subsequently he disposed of it, but in July, 1896, he bought it back, and has since conducted it successfully. He now owns seventeen horses, including the fine trotting mare, Linnie G., which has made a record of 2.20. He had previously owned at various times the following well-known racing horses: Camorse, marked 2.25 1-4; Surprise, 2.28 1-4; Plumed Knight, 26 3-4; Aroostook Boy, 30 1-2; St. Lawrence, 23 1-4; Berdan, 30 1-2; Ansel W., 26 1-4; Charlie Rolfe, 29 1-4; and Elder Boone, 2.20 1-4. In 1893 he purchased Union Trotting Park (photo), a half-mile track, which he has since greatly improved. He devotes considerable time to the care and management of this, and intends to keep up its reputation as a first-class race track. Today, the Pittsfield Municipal Airport occupies the place where the Trotting Park one was.
Colonel Morrill has been three times married. The first occasion was in May, 1864, when he wedded Rachel S. Carle, of Hampden, Me., daughter of John C. Carle, a sea captain. About two years after she died. The second marriage was contracted in June, 1870, with Amanda M. Berry, of Brownville, who died in 1883. The Colonel was married the third time in 1884 to Jennie W. Collins, of Brewer, Me., daughter of Elias B. Collins, a well-known carpenter of that town. By the first marriage there was one son, Fred C., who is now a traveling salesman in the West for R. H. White & Co., of Boston, and the father of two children — Carle and Berry. James B. Morrill, the Colonel's son by his second marriage, is a book-keeper in Schenectady, N.Y. Colonel Morrill is a member of the Knights of Pythias, of Dexter; of Meridian Lodge, No. 125, F. & A. M., of Pittsfield; of Silver Lake Encampment, I.O.O.F., of Dexter; and of Stephen Davis Post, G. A. R. In April, 1898, the Colonel was presented by Congress with a gold medal of honor, upon which is inscribed, "The Congress to Colonel Walter G. Morrill, Twentieth Maine Infantry, for gallantry at Rappahannock Station, Va., November 7, 1863."