TABLE OF CONTENTS
---
Can't find what you're looking for?
Search this website
Loading
---
GO TO NEW WEBSITE NOW
---
• HOME
• What's New Here?
• About PHS
• Contact PHS
• Museum Hours
• Museum Tour
• Items for Sale
• Credits
• Notes about this site
• Visit our Facebook page

• Subscribe to our e-newsletter

---
DOCUMENTS
• 1907 Souvenir of Pittsfield, ME
• Milestones & Memories
• Pittsfield Dates
• Pittsfield on the Sebasticook
• The Woolen Industry of Pittsfield
• Histories, Music, Poems, etc.
• PHS Photo Calendar-1994
• PHS Photo Calendar-2005
• PHS Photo Calendar-2006
• Maps

---
PHS PHOTO COLLECTION

BUSINESS
• Businesses-2005
• Businesses-Past
• Woolen Mill Photos
• Harry Cornforth slides
• Lancey House

MUNICIPAL
• Cemeteries
• Community Theatre
• R.R. Depot
• Library
• Other Municipal Facilities
• Parks
• Schools

PEOPLE
• Pres. Eisenhower's 1955 visit
• People of Note
• Margaret Chase Smith

ORGANIZATIONS
• Churches
• Organizations

VIEWS OF THE TOWN
• Fires & Floods
• Bud Homstead photos
• Houses
• Mysteries
• Mill Pond
• Sebasticook River
• Streets
• Tour of Pittsfield, 1972
• Wide & Aerial Views

---
THE PERSONAL TOUCH
• Write Your History
• Land & House histories
• Personal Memories of Pittsfield

---
• Resource Websites

---
Back to
top.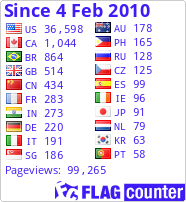 Pittsfield Historical Society's
History of Pittsfield on Disk
2005 Historical Calendar photos
Calendar Cover.
January photo.
February photo.
March photo.
April photo.
May photo.
June photo.
July photo.
August photo.
September photo.
October photo.
November photo.
December photo.
---
Original Version: 25-Feb-2006.
All of the 2005 Calendar photos are available in much higher resolution on the Historical Society's Original Scans DVD.