TABLE OF CONTENTS
---
Can't find what you're looking for?
Search this website
Loading
---
GO TO NEW WEBSITE NOW
---
• HOME
• What's New Here?
• About PHS
• Contact PHS
• Museum Hours
• Museum Tour
• Items for Sale
• Credits
• Notes about this site
• Visit our Facebook page

• Subscribe to our e-newsletter

---
DOCUMENTS
• 1907 Souvenir of Pittsfield, ME
• Milestones & Memories
• Pittsfield Dates
• Pittsfield on the Sebasticook
• The Woolen Industry of Pittsfield
• Histories, Music, Poems, etc.
• PHS Photo Calendar-1994
• PHS Photo Calendar-2005
• PHS Photo Calendar-2006
• Maps

---
PHS PHOTO COLLECTION

BUSINESS
• Businesses-2005
• Businesses-Past
• Woolen Mill Photos
• Harry Cornforth slides
• Lancey House

MUNICIPAL
• Cemeteries
• Community Theatre
• R.R. Depot
• Library
• Other Municipal Facilities
• Parks
• Schools

PEOPLE
• Pres. Eisenhower's 1955 visit
• People of Note
• Margaret Chase Smith

ORGANIZATIONS
• Churches
• Organizations

VIEWS OF THE TOWN
• Fires & Floods
• Bud Homstead photos
• Houses
• Mysteries
• Mill Pond
• Sebasticook River
• Streets
• Tour of Pittsfield, 1972
• Wide & Aerial Views

---
THE PERSONAL TOUCH
• Write Your History
• Land & House histories
• Personal Memories of Pittsfield

---
• Resource Websites

---
Back to
top.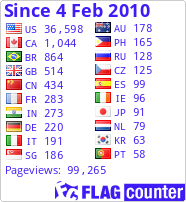 ---
MYSTERY No 4.


Tom Brown submitted this photo of an artifact in town, which he says he has identified as to its purpose. Perhaps only the old-timers in Pittsfield will remember what it was used for, but everyone is eligible to guess.

Comment on the club's Facebook page if you think you know (or can remember!) what this is and what it was used for. It's at the corner of Hathorn and Central Streets if you'd like to go inspect it.

---
Dave Hovey guessed it!
In these days of paved roads we seldom worry about dry, dusty streets but, in the days before the roads in Pittsfield were paved, the water wagon would be used to wet the streets. Wagon wheels, early automobiles, horses and oxen could raise quite a cloud of dust on warm summer days. With a bit of water the dust was kept to a minimum. This tall hydrant is how those water wagons got filled with water.
Here's a link to an interesting fact about water wagons: www.phrases.org.uk/meanings/on-the-wagon.html
---
This barn-like building sits on the south side of the railroad tracks, between the MCI Music Building and Mid State Gas. Road access is from Library Street. What was it used for and when? A recounting of it's history would be much appreciated.
"Up until very recently this potato barn was owned by the family that owns the woolen mill and who also owned this building but recently sold it to MCI. There is a loading dock on the track sides for loading/unloading potatoes and other ag. products." —Breanna Norris
---
MYSTERY No 2.
This old building can be seen looking west from Route 100, about three quarters of a mile south of the Snakeroot Road and an eighth of a mile north of the entrance to the Weymouth Cemetery. Photo taken from the field, with Rt 100 in the background. What was this building used for and when?
"I am not positive but I think dances were once held in that building and it was part of the Goodridge farm that was across the road."—Al Wyman
---
MYSTERY No 3.
What was the name of the Drive-In Theater on Grove Street? When was it in operation?
Answered! It was the Midway Drive In Theater. Thanks to Kris, Elwood and Gloria. More on the Drive-In here.
---
---
Original Version: 18-Feb-2007.