Pittsfield Historical Society's
History of Pittsfield
1994 Souvenir Calendar photos
175th Sesquitriquarter Anniversary 1819-1994
Click on pictures to enlarge.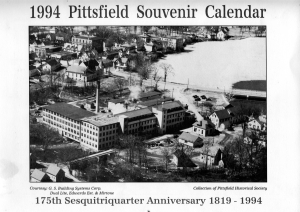 Calendar Cover.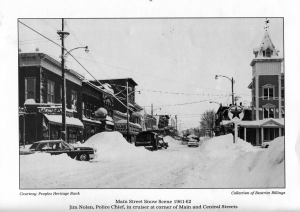 January.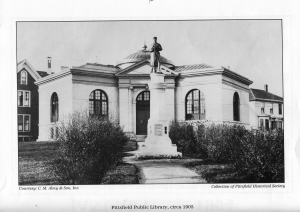 February.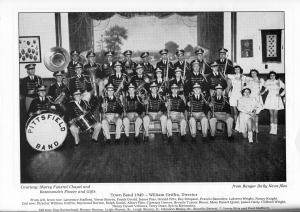 March.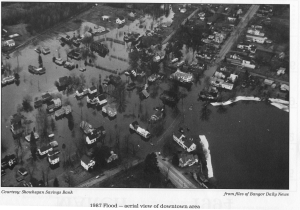 April. Obviously not "a view of the downtown area", the bottom center is the corner of Hathorn Park, with Hartland Ave. leading off to the upper right, Mill Pond at the lower right. More photos of past Pittsfield floods here.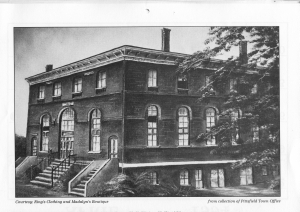 May.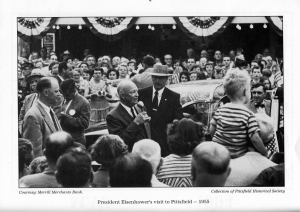 June. In the car notice Ed Muskie and Margaret Chase Smith, and on the far left, see Sanger Cook looking at Ike. More Eisenhower visit photos here.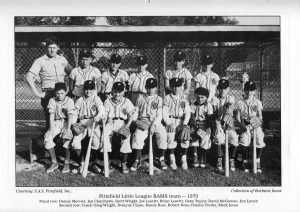 July.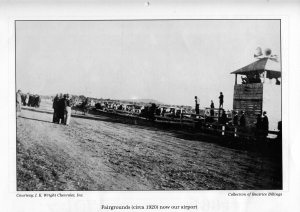 August. Union Park Fairgrounds is where Col. Walter Morrill raced horses in the early 1900's. More about Col. Walter Morrill here.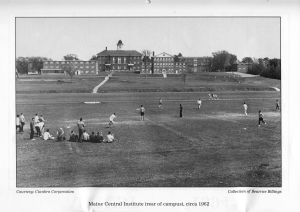 September.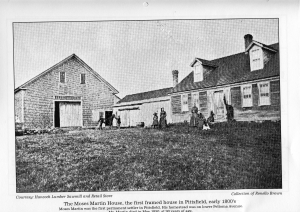 October. More about the Moses Martin farm here.
November. Although this is the Lancey House as it was re-built in 1911, the actual photo is closer to 1952. More about the Lancey House here.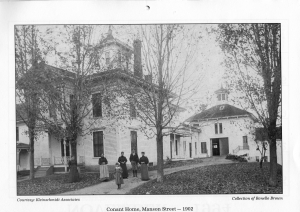 December.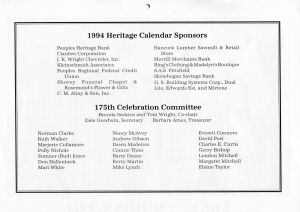 End page.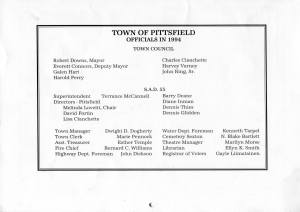 Calendar back.
---
Original Version: 18-Feb-2006.